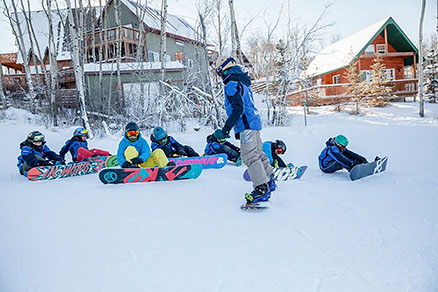 Asessippi Ski Area & Resort opened and was named "Canada's Best New Attraction" in 2000 by Attractions Canada. In 2005 work on the cottage development began. Since the three original models where introduced, our team has worked with our cottage owners in designing more options with plenty of custom features in order to create your perfect dream cottage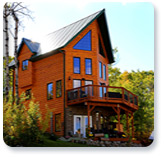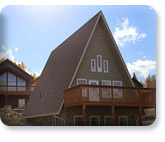 Sizes and styles all vary but quality and comfort is consistent in every design. All of our cottages are built for year round use. Ski in / Ski out or Riverview lots are available.
Your recreation property at Cottage Cove is a four season delight. Skiing, snowboarding, snowmobiling, snow shoeing, skating and downhill snow tubing are just some of the activities you can in enjoy in the winter. In summer explore the entire park, floating on the Shell River or boating on the Lake of the Prairies, you will also have access to the marina just below the development.
This is where the good times are, the memories for you, your children and your grandchildren. Community is important to us and you will find plenty of activities to meet your neighbours. Start living your dream.
Please visit us this winter at the Cottage Cove desk inside the main lodge at Asessippi or contact Daymon Guillas for more information.